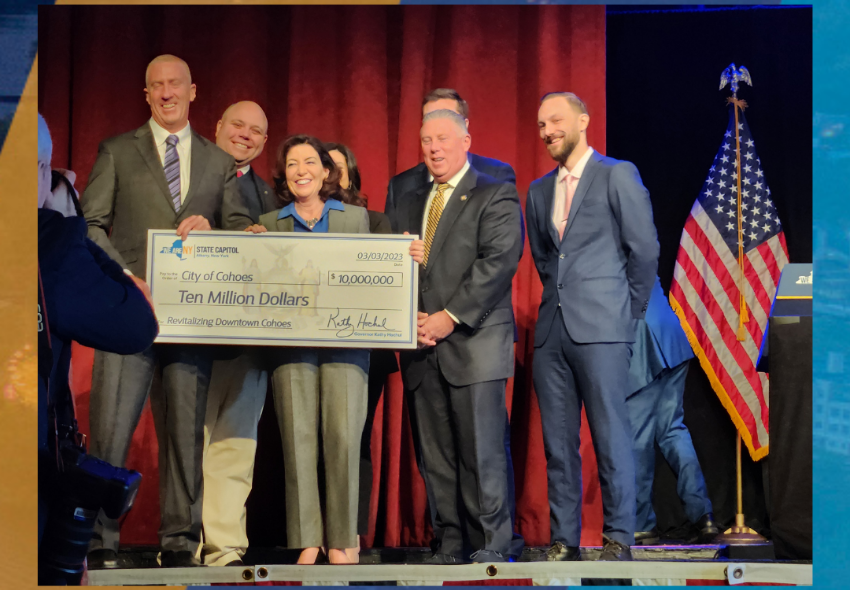 $10 Million Dollars Awarded to Cohoes for Downtown Revitalization Initiative
"Reinvigorate our historic places so they're here 150 years from now, our city hall, the music hall, the beautiful public library we have here," Governor Kathy Hochul said today as she announced millions of dollars in funding for several upstate towns and cities as part of the Downtown Revitalization Initiative (DRI).

Advance Albany County Alliance had the privilege of being invited to the announcements of the DRI today at the historic Cohoes Music Hall. Cohoes Music Hall is the 4th oldest operational music mall in the United States!

The City of Cohoes received $10 Million, the town of Coxsackie received $4.5 Million and Cambridge and Kinderhook received $2.5 Million each.

"Today we are reimagining that downtown and with this DRI funding, long vacant buildings will soon have ground floor restaurants, entertainment shops, shopping supported by new residents who live in apartments up above," Cohoes Mayor Bill Keeler said.

We eagerly look forward to how this funding will improve the beauty of Cohoes. We hope y'all are excited as well!